Squiz DXP Partner Agency
Specialising in the Squiz Digital Experience Platform, including Squiz Matrix and Funnelback
Dave Oakley is the Principal Consultant and owner of FrontStage Digital.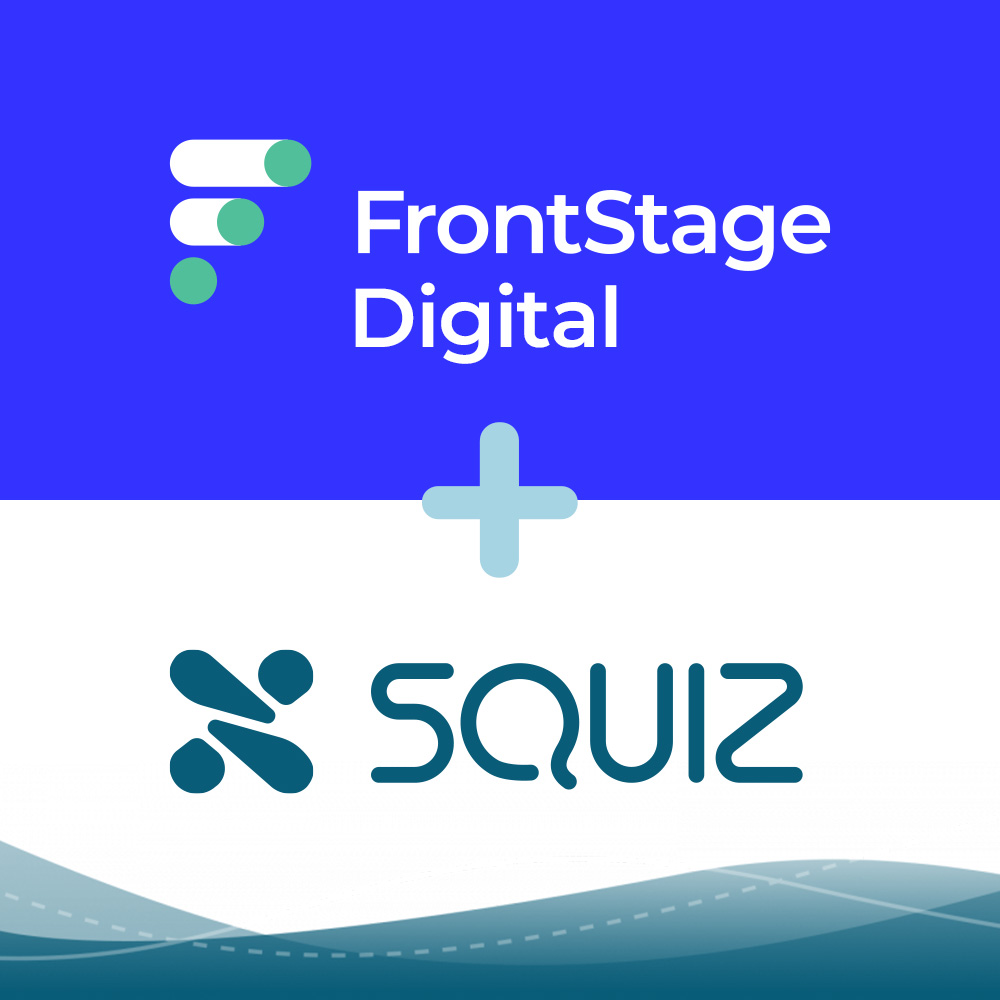 We're excited to announce that FrontStage Digital is an official Squiz DXP partner in 2023. The Squiz DXP is an Australian-made, world-class Gartner magic quadrant-rated platform for building digital experiences.
Why Squiz DXP? Dave is passionate about supporting Australian technology and innovation. He's worked with Squiz clients and technology for over eight years and started his career as a consultant with Accenture, moving into web development, marketing content production and digital strategy.
We work with purpose-driven organisations delivering services to the communities that need them the most. Non-Profits, Government Agencies and in Education
Since 2016 Dave's worked directly with clients behind the scenes, coaching and empowering them to get the most from their Squiz DXP platform.
Dave has hands-on experience collaborating with stakeholders, setting strategies and obtaining buy-in for digital projects large and small.
Delivering results with Squiz Matrix and the Squiz DXP
We deliver Squiz Matrix consulting services autonomously, in tandem with your internal team, advising your digital agency or with other freelance suppliers. Dave will work closely with you and your team to define and solve your content and technology marketing challenges. The Frontstage team will build and deliver your extraordinary digital experiences. Before embarking on any project, remember:
The strategy sets the path for the content and creative process of improvement
The creative and content must be supported by and consider the technology capability
The solution fits the team, time and budget constraints and is measured against goals.
Get started today with a right-sized services package
Our getting started packages will empower your team to make the changes they need right now to get results.
Optimise your web presence by setting up your GA4 reports in Looker Studio to report on your website, youtube, Facebook, LinkedIn, Hubspot data and more. Track your goals and visualise the user behaviour on your website. ->
87% Click through from program search results
Squiz Matrix 91% SEO Optimised
Baptcare is an Aged Care service provider of Residential Aged Care, Home Care and a range of other care services. Through a series of projects over two years with Baptcare, we created more engagement, connected lead capture into SalesForce and took technical SEO from 74% optimised to 91% optimised. We extended the Baptcare design system and designed new container layouts modernising the overall site look and feel.

Since partnering with Baptcare, they've had a steady increase in organic traffic for Home Care services, SEO is constantly being optimised resulting in site speed and performance improvements.
The FrontStage Squiz Matrix team
Our Free SEO Tools
Download and install these handy SEO tools for cleaning up page meta descriptions, alt tags, or any metadata field! Open the asset listing page and edit the metadata content directly without opening Squiz Matrix. Toggle the listing to show all or just blank descriptions.
Download SEO tools here
Gartner reviews of the Squiz DXP
"A Collaborative Approach To Digital/Web Transformation"

"Our experience with Squiz and their DXP has been work-life-changing. Their DXP has brought our organisation into the 21st century, and helped align our business and development processes with best practice."

Read more on Gartner ->

"An all-in-one digital solution!"

"Squiz is one of those platforms which does multiple services under a single roof. To note the major ones, Squiz provided unparalleled CMS and web analytics services which provide immense value to the company. "

Read more on Gartner ->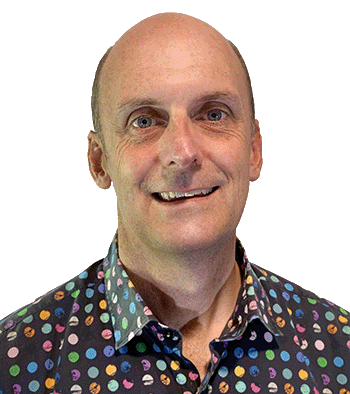 Schedule a meeting with Dave
Make a time in Dave's calendar and explore your options today
Dave has helped marketers and communication professionals build Squiz Websites, CRMs and integrate other marketing technologies. This created opportunities to grow lists of members, donors, subscribers, and students and nurture new customers. Dave has created almost every type of content used on the web, from 3D worlds to well-crafted web copy, supporting engagement and communication goals. Get in touch today to discuss your aspirations in digital.
Dave's past project experience
As an Account Manager at Squiz I partnered with government departments, Victorian Universities, TAFEs, museums, aged care providers, arts and non-profit organisations. Together we created large scale strategic digital projects, some examples are listed below.
DELWP had over 30 Websites with different designs! Dave worked with the digital leadership team at DELWP to establish a design system and platform rebuild, resulting in a more unified site structure using the trusted Vic Government brand, and relaunched a new set of sites and reducing ongoing site maintenance. www.deeca.vic.gov.au
Working for the TAC communications and digital leadership group, Dave facilitated design workshops to set goals and generate ideas to transform the TAC website, increasing self-service online for people who'd had an accident, increasing transparency for health service providers and making it easier to get in touch with a real person. www.tac.vic.gov.au
Victorian Building Authority (VBA)
Website rebuild, resulting in better User Experience (UX) and searchability.
Digital strategy, marketing automation (Marketo) for online sales growth.
Website redesign, CRM Strategy with SalesForce, Winner OUP Hack Day 2019.
The University of Melbourne
Hosting & design system for brand management and lower maintenance.
Lead 'Study Monash' UX and design project to re-launch Monash Uni courses.
Marketing automation strategy delivering 3% higher retention of enrolments.
Refreshed the home page, re-launched Home Care and increased leads by 20% p.m.
Website Rebuild, Progressive Enhancements, Integration to SalesForce
We support Community First Development, a first nations community development and research non profit organisation, promoting the skills, talents and cultural strength of indigenous people, delivering positive changes for their communities.