Case Study
A new student aquisition funnel for
The University of Notre Dame Australia (UNDA)
Transforming student acquisition campaigns in Higher Ed.
Duration
6 weeks project to go-live with post go-live enhancements
Study at UNDA, Postgraduate, Undergraduate and Online campaign Pages.
16 New page components, giving the website a new look and feel, and a restyled main navigation.
Squiz Search results (previously Funnelback), for program search of 300 pages, with a 87% click-through rate.
We've been working with a world-class university that embraces innovation and sets itself apart in the Australian Higher Education market. The University of Notre Dame Australia (UNDA) has embarked on an exciting endeavour to attract new students, and its marketing team needed a powerful solution to support their efforts.
Recognising the importance of a captivating online presence, the Pro Vice-Chancellor, IT Director, and Webmaster joined forces to facilitate the successful launch of three brand-new landing pages. These pages were meticulously designed from scratch to showcase the unique offerings of UNDA and engage prospective students on a whole new level.
Squiz Matrix component showcase.
Click through the component showcase above to see our results.
These new pages became a reality thanks to the collaborative efforts of FrontStage Digital and the UNDA Digital Experience team.
Using the Squiz DXP (Digital Experience Platform), we implemented 16 new reusable page components, bringing the university's vision to life. The pages eloquently convey the unique experience that awaits prospective students with refreshed content, engaging banner videos, and recent and relevant images. Step into a world of possibilities with UNDA's revamped online presence and witness firsthand how this transformative project reshapes student acquisition. Explore the new pages today and discover the future that awaits you.
Dive into the world of UNDA's diverse study options, where academic excellence meets real-world application
Unleash your potential with UNDA's undergraduate programs, designed to nurture curiosity and inspire success.
Elevate your career with UNDA's postgraduate offerings, tailored to meet the demands of a rapidly evolving professional landscape.
Results -

An 87%

click through rate
FrontStage Digital and the UNDA Digital Experience team also went above and beyond by implementing an advanced program search feature. Using Squiz Search (previously Funnelback), we direct prospective students from 'Study' campaign pages to specific program pages to enquire.
UNDA has been tirelessly working to capture the attention of both domestic and international students in Australia for Semester Two, 2023. PPC ads have been running on Google and social media in multiple regions and territories, directing traffic to the landing and search results pages.
Our aim as a development team was to ensure prospective students could quickly discover the right educational opportunities near them from UNDA on any device.
The results were impressive. With 300 programs available, each with its own unique image, search results pages loaded in about 1 second. The responsive card layouts for results performed well on mobile and desktop, with 87% of searches resulting in clicks to program pages.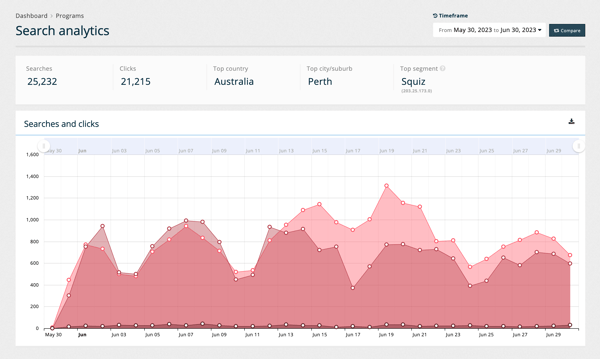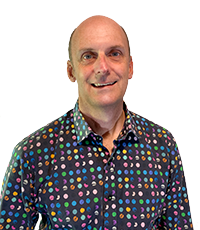 Schedule a meeting with Dave
Make a time in Dave's calendar and explore your options today
Front Stage Digital creates results using technology suited to your business and customer. Get in touch with us today to discuss your aspirations in digital.